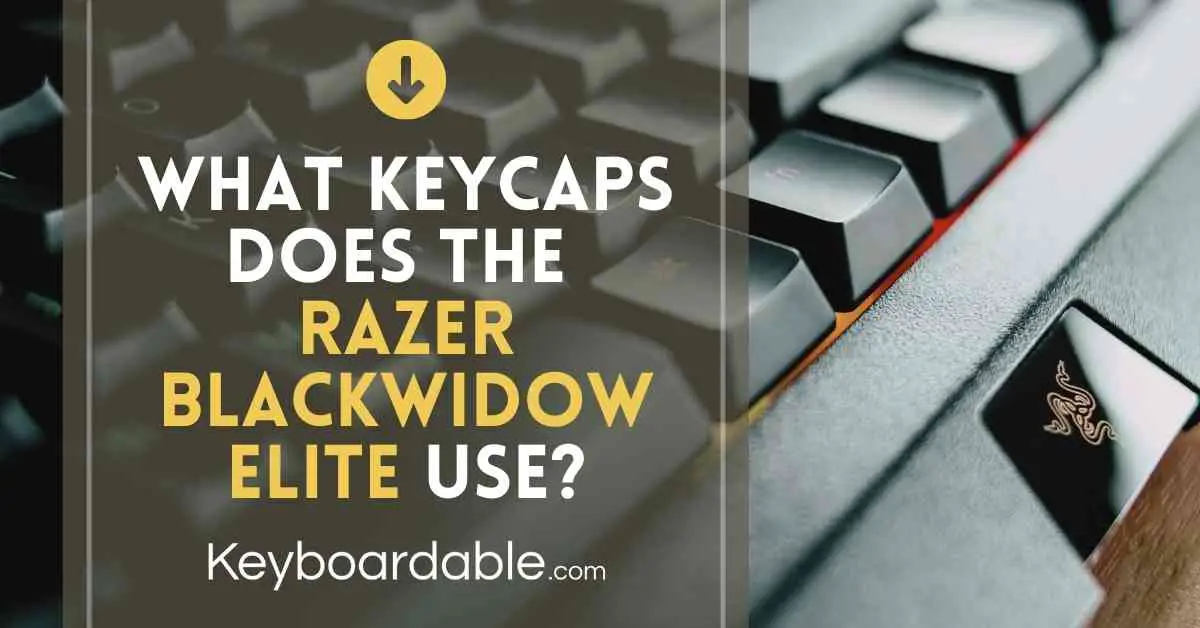 When you're looking at purchasing your next keyboard, it's important to know what the keycaps are made of. If you're looking at the Razer BlackWidow Elite though, the sales copy makes no mention of what type of keycaps come standard on the keyboard. So what keycaps does the Razer BlackWidow Elite use?
The Razer BlackWidow Elite uses Razer's standard ABS keycaps. They are painted ABS with laser-etched shinethrough legends. They're pretty nice for ABS keycaps, but if you were hoping for PBT keycaps and your heart is set on having a Razer BlackWidow Elite, you'll have to purchase Razer's PBT Keycap Upgrade Set or find your own PBT keycaps to replace the stock ABS ones with.
Can you remove the keycaps on the Razer BlackWidow Elite?
You can remove the keycaps on the Razer BlackWidow Elite. The keycaps are friction fit onto the stems of the switches, so you'll just need to pull them off. The best way to do this is to use a keycap puller to grab the underside of the keycap and pull them off.
What Profile are the Razer BlackWidow Elite Keycaps?
Razer BlackWidow Elite uses Razer's ABS OEM profile keycaps. If you like the shape and angles of the keycaps on your Razer BlackWidow Elite and need new keycaps for it, you'll want to make sure that the ones you get are OEM profile as well.
While you'd need to get OEM keycaps if you want the same profile as the stock keycaps, you can put basically any type of keycap profile on the Razer BlackWidow Elite. It has a floating keycap design so you don't have to worry about keycaps not quite fitting with the edges of the case.
Using Razer's PBT Keycap Upgrade Set on the BlackWidow Elite
Razer does have a PBT keycap upgrade set if you really want a Razer BlackWidow Elite but you also want PBT keycaps. They are doubleshot shinethrough PBT so the legends won't fade and they won't get as shiny as the stock ABS keycaps.
The other benefit of buying Razer's PBT Keycap Upgrade set is that it comes with the key sizes you need to use for your Razer BlackWidow Elite. Razer's keyboards, including the BlackWidow Elite, use non-standard sizes for their bottom row of keys. Getting Razer's keycap kit ensures that you'll have all the right keycap sizes to replace your stock keycaps.
For more information on Razer keyboards, check out our Ultimate Guide to Razer Keyboards!